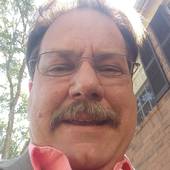 By Shayne Stone, "Your Rock Solid Choice Realtor"
(Champion Real Estate Group)
 As you follow the news, you're likely seeing headlines discussing what's going on in todays housing market. Chances are high that some of the more recent storylines you've come across mention terms like cooling or slowing when talking about where the market is headed.But what do these terms mean? The housing market today is anything but normal, and its still an incredibly strong sellers market, especially when compared to the few years leading up to the pandemic. With that in mind, what can previous years tell us about todays real estate market and if its truly slowing?Were Still Seeing an Above Average Number of SalesYou may see headlines about a drop in home sales. But are those headlines telling the full story? The most recent Existing Home Sales Report from the National Association...