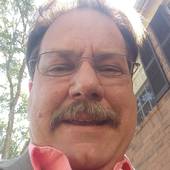 By Shayne Stone, "Your Rock Solid Choice Realtor"
(Champion Real Estate Group)
The laundry room can be one of the busiest rooms in the house. The problem with this is that many laundry rooms aren't actually designed with all of the functions of a laundry room in mind. In many homes, the room is just the place where clothes are cleaned, and various detergents and other laundry aids are stored. Your laundry room can be so much more, though!One great way to take an ordinary laundry room and make it serve a greater purpose is to install custom cabinets. This won't just help you to keep all your laundry supplies organized, either. Custom cabinets can add more functions to the room, completely changing up the way you do the laundry. Here are a few ideas that can help. Hanging and Folding For many people, doing the laundry involves bringing clothes into the laundry room,...