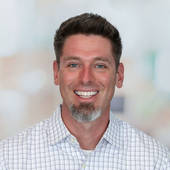 By Andrew Fortune, Local. Trusted. No Pressure.
(Cherry Creek properties)
The majority of Houston and surrounding areas are filled with Master Planned Communities and HOA governed neighborhoods. There are not many homes that are outside of these areas.  Occasionally get new buyers who want a nice sized house on an acre lot with no HOA's, but quickly realize that they can't afford it. So it usually comes down to the big question: Should I look for a smaller house on a big lot, or a bigger house on a smaller lot? In my experience, buyers that face this question usually go for the bigger house; After all, the house is where you spend most of your time. There are instances, though, where I would recommend getting a smaller house with a big yard. One example would be a buyer with only 1 child and 2 big dogs. Someone with this criteria should probably get a big ya...