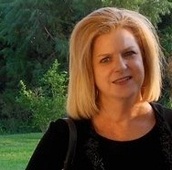 By Marilyn Wier, Your League City & Surrounding Areas REALTOR!
(RE/MAX Space Center)
Grand Texas Theme Park to Open in 2015!! The other day I wrote a blog article about a prospective theme park opening in Texas City, TX with thoughts of possibly building. We have hopes this park will go into development. But here's some great news, the long awaited Grand Texas Theme Park with it's location in New Caney, Texas has plans to open in 2015!! The park is located on 640 acres and will have seven themes devoted to Texas History. Not only will the park offer amusement rides but it will also feature a water park as well. The water park will tap into the natural surroundings and will integrate into these natural surroundings winding around forests and towering oak trees. The theme park is hoped to bring in over 2,000 new jobs. As many as 1,600 construction workers are expected to ...