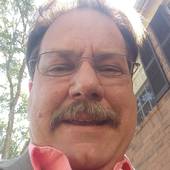 By Shayne Stone, "Your Rock Solid Choice Realtor"
(Champion Real Estate Group)
House Hacks to Keep Cold Air at BayAs summer slowly shifts to autumn, cooler days and chilly nights are just around the corner. While this can be a relief after the summer heat, it won't be as much of a relief when your heating costs start stacking up. Fortunately, it's possible to prepare in advance to avoid some of the extra costs of winter while still keeping your home comfortable throughout the season. Though there are countless ways to do so and the right options for you will largely depend on your specific home, here are some little things you can do now that will have a big impact on how well your home keeps out the cold air this winter.Prep for the Cold The first thing that you should do when trying to get ready for the coming cold is to make sure you've blocked off many of the ...