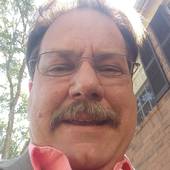 By Shayne Stone, "Your Rock Solid Choice Realtor"
(Champion Real Estate Group)
In todays real estate market, mortgage interest rates are near record lows. If you've been in your current home for several years and haven't refinanced lately, there's a good chance you have a mortgage with an interest rate higher than todays average. Here are some options you should consider if you want to take advantage of todays current low rates before they rise.Sell and Move Up (or Downsize)Many of todays homeowners are rethinking what they need in a home and redefining what their dream home means. For some, continued remote work is bringing about the need for additional space. For others, moving to a lower cost-of-living area or downsizing may be great options. If you're considering either of these, there may not be a better time to move. Here's why.The chart below shows average ...