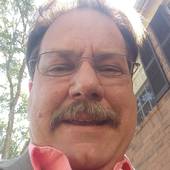 By Shayne Stone, "Your Rock Solid Choice Realtor"
(Champion Real Estate Group)
Having a patio gives you a great place to hang out and enjoy the outdoors while you're at home. Unfortunately, dropping temperatures often makes your patio all but uninhabitable once the fall and winter months come around. Cooler weather doesn't have to be the end of your time enjoying your patio, however; there are many options available that can extend your time on the patio, including patio heaters.There are several things that set patio heaters apart from other outdoor heating options like fire pits. Because they're designed to spread heat out over a larger area, a patio heater might be the ideal solution to keep your patio area usable well into the winter. If you think that one of these heaters might be the perfect addition to your outdoor space, here are a few things to consider t...