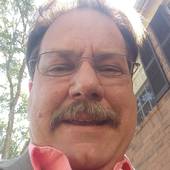 By Shayne Stone, "Your Rock Solid Choice Realtor"
(Champion Real Estate Group)
What's a Plant Ledge?Sometimes, the purpose of features in your home isn't quite apparent. This can lead to you having an "a-ha!" moment later when the purpose of a seemingly quirky home feature becomes apparent. With some features, though, that moment can take a while to arrive. One feature that might not seem to have a real purpose, if you aren't already aware of what it's for, is a plant ledge.Plant ledges were pretty popular in the mid 90s and early 2000s, so homes built or remodeled around this time are likely to have these random high ledges in rooms that may not seem that practical at first glance. You can probably guess to at least some of the purpose from their names, but plant ledges can be used for a number of things. Given that plant shelves and similar storage options are c...