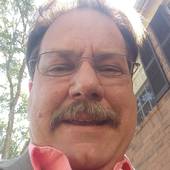 By Shayne Stone, "Your Rock Solid Choice Realtor"
(Champion Real Estate Group)
Sellers have a great opportunity this season as buyer demand still heavily outweighs the current supply of homes for sale. According to the National Association of Realtors (NAR), todays housing inventory sits at only a 2.6-month supply. To put that into perspective, a neutral market typically features a 6-month supply. That places todays market firmly in the sellers market category.That same NAR data also shows todays inventory of single-family homes is trailing behind the level we saw last year (see graph below):Because of the ongoing supply challenges, buyers can feel like they're wandering across a vast, empty desert when searching for their next home. That means your house could provide an oasis for buyers thirsty for options and it could increase the chances of buyers entering a b...