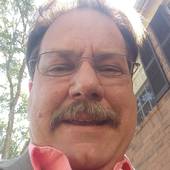 By Shayne Stone, "Your Rock Solid Choice Realtor"
(Champion Real Estate Group)
Nobody likes a small bathroom. Unfortunately, a lot of houses have them. If you live in a home with a bathroom that makes you feel a bit claustrophobic, you might think that there isn't much you can do without some major (and majorly costly) renovations. This may not be the case, though. There are actually a number of small changes that you can make to your bathroom to make it not only appear bigger, but possibly even give you some more space to work with.Bear in mind that some of these options are a matter of personal taste. You'll need to think about how these would work with your own personal style preferences. With that said, even if you only use one or two of these suggestions, you may be surprised at how big of a change they can make in your bathroom … all without having to tear d...