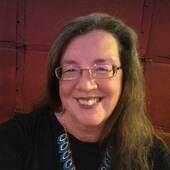 By Laura Filip, What can we do for you today?
(Laura Filip Broker , Opening doors for All Seasons of Life )
6 PHOTO TIPS THAT WILL BE SURE TO GET YOUR PROPERTY NOTICED TEXOMA HOMES FOR SALE | WHITESBORO TX HOMES FOR SALE | HOMES FOR SALE NEAR WHITESBORO TX Your property is listed the sign is in the yard lock box on the door photos have been uploaded and off we go ... What is a buyer looking for what are they seeing when they click on the link to your house? This is a buyers first impression of your home the photos that they see on the internet. So let's make them count and be sure they are top notch. Buyers are looking on line first and then driving by. A Texoma buyer will do all the research they can online before they do anything else. So what are the top 6 photos one should have in place for the picky Texoma buyer to see. 1.  THE FRONT OF THE HOUSE .... free of debris, your car, animals an...