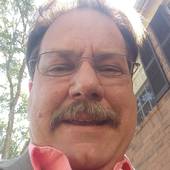 By Shayne Stone, "Your Rock Solid Choice Realtor"
(Champion Real Estate Group)
Many people like homes with high ceilings because of the spaciousness they convey and the vertical space they provide for hangings, artwork, and a variety of other items. There are a few drawbacks to high ceilings, though, and one significant one is how difficult they can make heating and cooling your home. If you aren't careful, those high ceilings that look so nice can result in a significant increase in your heating and cooling costs when compared to similar homes with lower ceilings. This doesn't mean that you're doomed to spend a lot on heating and cooling, however; there are a few things that you can do to make your HVAC system more efficient in your home even if you do have high ceilings. Improve Air Circulation One big thing that you can do is to get the air in your home moving ...