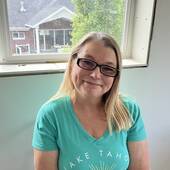 By Katerina Gasset, Amplify Your Real Estate & Life Dreams!
(The Gasset Group & Get It Done For Me Virtual Services )
Exploring Hill Air Force Base Utah: A Personal and Professional PerspectiveAs realtors who have a deep connection to the military, we're thrilled to share some insights into Hill Air Force Base (Hill AFB) in Utah.Growing up in a Navy family, with my dad as a U.S. Navy Captain and my stepdaughter serving as an Army Staff Sergeant, I've got a unique perspective on military life. So, when it comes to understanding military moves and needs, I'm right at home.Hill AFB's Rich History and Vital RoleFounded in 1934 as Hill Field and later renamed Hill AFB, this base is named after Major Ployer Peter Hill, a World War I pilot from Utah. It's not just a military base; it's a piece of living history and a linchpin in our national defense system. Hill AFB plays a critical role in the U.S. military ...