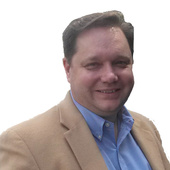 By Will Nesbitt, Nesbitt Realty is a family-run brokerage.
(Nesbitt Realty at Condo Alexandria)
The Eisenhower Metro stop is located at 2400 Eisenhower Avenue. It is across the street from the Hoffman Town Center and entertainment complex. Eisenhower station is just inside the Capital Beltway (I-495) at the Telegraph Road exit. The Eisenhower Metro is served by the Yellow Line. Eisenhower is a two platform station. Access to both platforms is provided to two escalators and an elevator. Bike parking is available with 10 bike racks and 6 lockers in the station. The first train departs at 4:51 am Huntington and the last train departs at 12:37 am Huntington. Service became available to the public on December, 17, 1983. The REX bus provides service nearby at the corner of Swamp Fox Rd. and Eisenhower. Eisenhower is served by DASH buses 2, 6, & 7. Metrorail fares are posted on the WMATA...