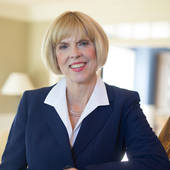 By Kathy O'Neal, A great experience & a happy end result.
(The Kathy O'Neal Team - RE/MAX Executives)
Cox Farms is a local tradition in the Chantilly, Centreville and surrounding area.  The familiar sign marquee at the intersection of Braddock and Pleasant Valley Roads, with the occasional humorous message, is a Chantilly landmark in its own right. In the late winter, after one bad weather day too many, the Cox Farm markee reminds us that Spring is on the way.  After a short winter break, the Farm opens to bring in the Spring.  During Spring and Summer, drivers passing or visiting the Farm get a blast of color from the many flowers that line up near or under the Farm pavilion.     Then, in that transition period when summer is nearly over but the crisp air of Fall has yet to kick-in, you'll see the sequential message signs along Pleasant Valley Road, reminding you that the Fall Festival...