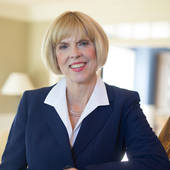 By Kathy O'Neal, A great experience & a happy end result.
(The Kathy O'Neal Team - RE/MAX Executives)
  We see from a Census Bureau report that seasonally-adjusted, single-family Housing Starts were up in March by  8 percent over February's 2-year low. But don't take this data too literally, because there is a statistical problem in the data's margin or error. As noted in the footnotes, there's no "statistical evidence to conclude that the actual change [in Housing Starts] is different from zero." It is possible that housing starts went down or up, given this margin of error. What may be more noteworthy is Building Permits data. As compared to February, permits were up by 6%.  Permits can be a good forward indicator of housing. After permits are issued, 86 percent of them will typically start construction within 60 days.  The implication is that  new home sales and housing stock should ...