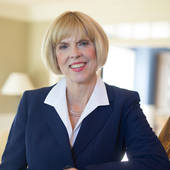 By Kathy O'Neal, A great experience & a happy end result.
(The Kathy O'Neal Team - RE/MAX Executives)
If you are one of the home buyers in Northern Virgina who is waiting in the wings for the right time to make your move, you may have already noticed an important connection between two of this week's events.  Important because interest rate movements are on most home buyer's watch list. Earlier this week there were two moves that impacted interest rates, as least for now.The first was the passage of the American Recovery and Reinvestment Act of 2009 which was signed into law Tuesday in Denver, Colorado. The second was the stock market dive on the same day.  The markets fell to the range of their November 2008 lows.The two events are connected.Lately, Wall Street has been responding to each effort to jumpstart the economy with a skeptical response, as reflected in the market declines. Bu...