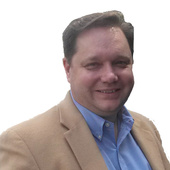 By Will Nesbitt, Nesbitt Realty is a family-run brokerage.
(Nesbitt Realty at Condo Alexandria)
The Marine Corps War Memorial honors fallen U.S. Marine Corps members depicting one of the most famous incidents of World War II. The incident was witnessed by news photographer Joe Rosenthal whose picture of six men raising the American flag on Mt. Suribachi won the Pulitzer Prize and later became the symbol of the war effort in the Pacific. The depiction was also used by the American government to sell war bonds and to promote the war effort. Finally, the picture inspired sculptor Felix DeWeldon, who created a life size model of the photograph, where it was later cast into bronze and brought to Washington, D.C, in September 1954. The names and dates of every principal Marine Corps engagement since the founding of the Corps is burnished into the base of the statue, as well as the inscr...