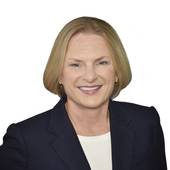 By Karen Briscoe, Your Agent For Life!
(Huckaby Briscoe Conroy Group - Keller Williams)
The Mosaic District is a Town Center with a uniquely urban feel. This is accomplished through a high WalkScore, ample parking, boutique shops, everyday and fine dining, and with some great niche stores that round out the neighborhood and ensure there's always a new hidden gem to explore.The Mosaic District's WalkScore, found here https://www.walkscore.com/score/8323-looking-glass-way-fairfax-va-22031, is 80. Most any errand can be accomplished within this community, partially due to the large Target that has groceries, a pharmacy, as well as typical big-box store goods. While taking a short trip around Mosaic, you'll find a barber, a butcher, a few gyms of different kinds, and a wine shop. Along with that, there's no shortage of free parking, even on the bustling weekends. Mosaic is cen...