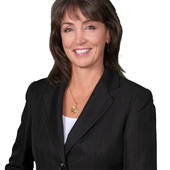 By Konnie Mac McCarthy, Broker/Owner - VA & MD "Time To Get A Move On!"
(MacNificent Properties, LLC)
There is so much information out there about the real estate market that is can be mind boggling.  Me...I like to deal in cold hard facts....what is going on in one city....does not necessarily mean neighboring cities are having the same experience.. I think it is valuable for the consumer to get information from local professionals (ie... Me... Konnie Mac) to find out what is going on in their part of the world. Here are statistics For NOKESVILLE, VIRGINIA REAL ESTATE, from February 2009 month end.  As you can see, the average sales price has actually gone up, while total units has decreased and days on market has increased.  This is just another example of how the real estate market is affected differently in each city... For more information about real estate or homes for sale in NOK...