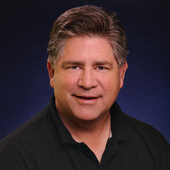 By Erick Blackwelder, Text or call Erick now at 703-677-1120.
(Cell: 703-677-1120)
Another Home Buyer Happy In Woodbridge Virginia Buyer Buys His Fifth (5th) Home  He Said Working With Erick Was The Best Realtor Experience He Has Had A young Marine went to settlement with me on a lovely, fully-updated home in Southbridge, a Woodbridge subdivision. The home was fully renovated, with fresh carpet and paint, new stainless steel kitchen appliances, granite counter tops, renovated baths, at the end of a cul-de-sac. This home is the fifth home he has purchased, and he said that his experience working with Erick (me) was his best experience working with an agent.  I blushed as he heaped praise upon me. Do you drive around, looking at homes, see a home you like, listed by any company, and want to know the price?  Just text Erick at 703-677-1120 so he can look it up for you, a...