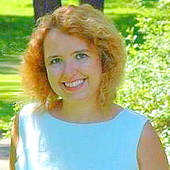 By Lisa Friedman, 30 Years of Real Estate Experience!
(Great American Dream Realty)
Stowe Theatre Guild will be presenting the play 'Nine' from Wednesday through Saturday nights, June 19th through July 6, 2013 (with the exception of July 4th). 'Nine' is a musical based on the book by Arthur Kopit. The story is fictitious, however it is based on Frederico Fellini's semi-autobiographical film '8 1/2'.  The main character is named Guido Contini who is a director dealing with a mid-life crisis while trying to save his marriage and create his greatest film while on a journey of self-discovery. The play will be held at the Akeley Memorial Building located at 67 Main Street in beautiful Stowe, Vermont.  Shows begin at 8 p.m. which leaves plenty of time for dinner beforehand at any of Stowe's many fantastic restaurants within walking distance of the theatre.  Tickets are $20 f...