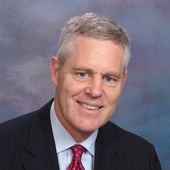 By Paul McFadden, Pest Control, Seattle, WA.
(Responsive Pest Control)
Hello all:  The mortgage market here has definitely tightened.  Currently, there is as much as a 9 month inventory of houses for sale in most areas.  Anything above a 6 month supply can be considered a buyer's market.  A lot of my real estate agent friends are struggling right now.  And I feel for them.  Two years ago, almost any homebuyer could get a loan.  Now, it's only the people with great credit and money in the bank that are guaranteed.It's an interesting paradox here.  The economy is still strong up here with several companies hiring and thousands moving to the state every year.  However, housing was so strong here for years, I believe that a slowdown was bound to happen.  So what's the message to our customers?  Make sure you have your financial house in order if you plan on bu...