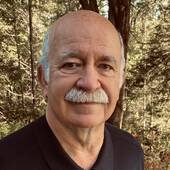 By Paul S. Henderson, REALTOR®, CRS, South Puget Sound Washington Agent/Broker!
(Fathom Realty Washington LLC)
I'm writing this blog post in connection with the December challenge ACTIVE RAIN CONTEST: WHO SAYS THERE ARE NO DO OVERS? By GRANT SCHNEIDER . I am not one who gives up easily and I mean that in a helpful way. It's funny how we can build such strong relationships from people who just happen into our lives. I seem to connect well with others. George and Joan started by trying to sell their own house but the price was not even close to market value. I am about to tell you about the couple that wrote the following testimonial for me and it pretty much sums up my theory about helping my clients. My wife and I would like to comment on Paul Henderson's manner and professionalism as a Realtor. First my wife and I have both been licenses Realtors in another state. We first met Paul when we purc...