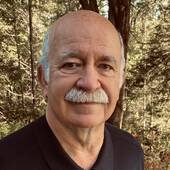 By Paul S. Henderson, REALTOR®, CRS, South Puget Sound Washington Agent/Broker!
(Fathom Realty Washington LLC)
Sunday Market ReportTacoma, Washington (8/13/2017)Paul S Henderson, Residential Broker, RE/MAX Professionals, Realtor, preferred Tacoma Washington Agent and BrokerorWhat's my Tacoma Washington home worth?Check by clicking HERE! I know this market; don't you want a Realtor who does?  In the past seven days Tacoma experienced;About Tacoma:Tacoma is an incorporated city founded in 1875. The population in 2012 was 202,010. Tacoma is a host community to JBLM (Joint Base Lewis-McChord). Commute times to JBLM are between 15 and 25 minutes. (Depending on traffic and where you live in the city limits) Home of the University of Puget Sound, The University of Washington Tacoma and Pacific Lutheran University... Within 5 miles of the 2015 US Open! Sounder train service to downtown Seattle for weekd...