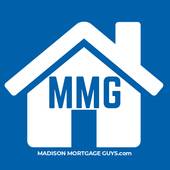 By MadisonMortgageGuys .com, Your local mortgage company serving 47 states!
(MadisonMortgageGuys)
Government assistance comes in many forms across the country. One of the lesser-known types of assistance is a mortgage designed for people with average to less-than-average income and with average credit scores. This program is called the USDA Mortgage and it can help a lot of people become homeowners.Listed below are the top USDA guidelines every home buyer should know before they place an offer on a home for purchase.Guideline #1: Who is Eligible for the USDA Home LoanFirst, to be approved for a USDA loan, the property has to be in a rural area, as defined by USDA. HOWEVER, the term "rural" is a bit misleading. As of this writing, well over 90% of the area across the United States is classified as rural by the USDA. A quick look at the eligibility map on the USDA home site will show ...