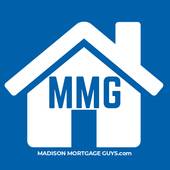 By MadisonMortgageGuys .com, Your local mortgage company serving 47 states!
(MadisonMortgageGuys)
When shopping for a home, it is easy to get overwhelmed with the process. First, there is the pre-approval phase of getting the financing lined up.Then, you need to find a real estate agent that you like and trust enough to help you find a home.Next, there is the actual process of looking at so many homes with all kinds of features.We are here to help you with at least part of the journey. The part that deals with the actual home.Although picking a home will come down to your particular tastes and needs, these are guidelines that can be applied to anyone in the market to buy a house.LocationIt has long been said that location is the most valuable factor in the price of a home. However, in this article, we are not concerned with value, as much as practicality and function.The location of...