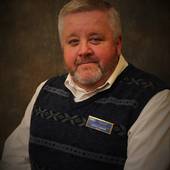 By Keith Shaver, Full Time Agent, that never stops moving!
(Stuart & Watts Real Estate)
      The 4th annual Greenbrier Valley Wheels of Hope, sponsored by the Greenbrier Valley Bicycle Club. Will take place Lewisburg and end back in Lewisburg. There will be three routes availalbe 21, 56, & 86 miles for those who participant. The event was a great success last year with 123 riders from all over the country, it also raised $12,000.00. The event proceeds fgo toward cancer survivorship. Part of the proceeds go the Lukemia and Lymphoma Society but the remainder stays in the Greenbrier Valley for patients fighting the disease. Offering them gifts of hope and support and spiritual and of course physical healing in their fight against cancer. The entry fee is $35.00 for the event, but if you not into the demands of the event, sponsorship begins at $50.00. For more information and...