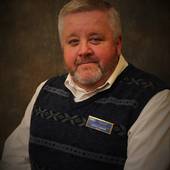 By Keith Shaver, Full Time Agent, that never stops moving!
(Stuart & Watts Real Estate)
The news is out! The one of the starting line up of events has been released on the State Fair of West Virgina for 2010. This is the first major announcement for the most exciting event in our area. The fairgounds located in Fairlea is just a stones throw away from Lewisburg. This event is so much a part of our area, with family fun and entertainment, everyone looks forward to the event every year. State Fair of West Virginia - Events Center "Genuine Homegrown Fun" - August 13 through 21, 2010 Proud to make the first round of Concert Announcement! - Saturday, Aug 14th @ 8 pm: Rodney Atkins & George Jones - Thursday, Aug 19th @ 8 pm: Lady Antebellum - Saturday, Aug 21st @ 7 pm: Buckin' B Bull Ride Show followed by Justin Moore "State Fair manager, Marlene Pierson-Jolliffe, states, 'We're...