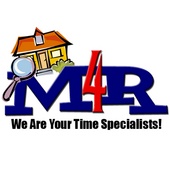 By Renae Bolton, I'm your Professional Real Estate Marketing VA!
(Marketing 4 Realtors)
I absolutely love the idea of promoting one another when we can! As a result, I have a project called "Twitter Friend of the Week." I'll showcase one or two of my Twitter Friends so that you can "meet" them. This week, my featured Twitter Friend is Story of My Life. Talk about unique! Read all about them: What is your primary business? I'm one of the co-founders of the www.StoryOfMyLife.com website. We are the world's largest online collection of life stories – collecting stories today and preserving for the future. We're at the cusp of a rapidly changing digital world – the first generation has been born who will have always had the internet and their lives recorded digitally. We want to be sure that folks understand that leaving some digital footprint behind, i.e. what your future an...