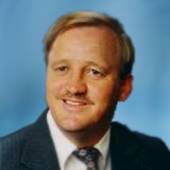 By Charles Stallions, 800-309-3414 - Pensacola, Pace or Gulf Breeze, Fl.
(Charles Stallions Real Estate Services )
Pensacola Homes and Real Estate, Seven things international investors should consider U.S. real estate can be lucrative for foreign investors who do a bit of prep work before shelling out money. Advice for foreign buyers: Get a U.S. bank account, understand interest rates and study the local rental market. Read more.  Upcoming Events in Pensacola, FL | Pnj Events - Pensacola News ...popular concerts, theater, festivals for all ages and the ages Calendar of Events - City of Pensacola, Florida | The Upside of FloridaNeed more happenings at the city, county and state level including sporting events THOUSANDS OF HOMES.... One Address www.charlesstallions.com Sign up for our Monthly Newsletter Local Happenings on the Gulf CoastHow Much IS My Home Worth in Pensacola, Pace and Gulf Breeze Flo...