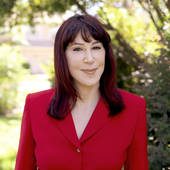 By Wendy Rulnick, "It's Wendy... It's Sold!"
(Rulnick Realty, Inc.)
Amalfi Coast Condo unit B114 in Miramar Beach Florida is now under contract.  The Bank of America short sale unit received an offer within 60 days of listing.  The 1360 square foot, two bedroom unit has bright colors, an open floor plan, and is furnished. Right across the street from the beach, the Amalfi Coast condo grounds have two pools, tennis courts, barbecue grills and covered parking, which make this Miramar Beach property appealing.  There are currently seven Amalfi Coast condos for sale and two have sold since November 2012.  Unit B114 was priced at $210,000 as part of the Bank of America cooperative short sale program (also called the "coop" program). This Miramar Beach Amalfi Coast short sale condo should be approved for closing within a few weeks.  Read future posts to find...