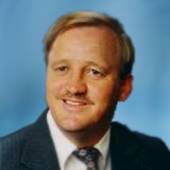 By Charles Stallions, 800-309-3414 - Pensacola, Pace or Gulf Breeze, Fl.
(Charles Stallions Real Estate Services )
05.18.13, Charles Stallions Report, 32514, Pensacola Homes For Sale   Homes For Sale, Buyers Rebates, Free Foreclosure List   What could stop the housing recovery? It seems as if economists should be gung-ho on the real estate rebound, but some say a few things could put a kink in the industry's upward momentum. Read more. The best marketing tool is still the most basic one "Integrity" is more than ethics - it's key to long-term success. Integrity breeds referrals, while its absence can seriously harm a real estate business. Read more.       LET US PRAY Dear God, Thank You for the privilege of being able to commune with You through prayer. Thank You for speaking to me through Your Word and teaching me through life's circumstances. Thank you for the beautiful birds that sing such a lovel...