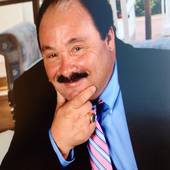 By Joe Kendall Broker, It's Always best to talk to "Broker Joe"
(Keller Williams Elite Realty )
    Port Charlotte Florida. was you Loan Modification denied by your lender? Are you facing a possible foreclosure situation? I can help you avoid foreclosure ! Foreclosure Advice written By Joe Kendall, Broker Associate with Sandals Realty. The Hardship Letter is the most important and is a major factor in getting your short sale approved by your lender along with your  documentation supporting this letter. ( I can go over this when we talk in Person) I would like to give you some tips in how to write a hardship letter to your mortgage lender greatly improving your chances of the bank understanding your own personal situation. Remember you are composing the "hardship letter" for your bank or your mortgage servicing company, do not write a book because most likely it will not get the at...