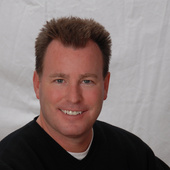 By Don Sabinske, Sabinske & Associates Inc.
(Don Sabinske, Sabinske & Associates Inc.)
I have read several posts about credit scores lately.  And, they have been less than helpful.  Did you know that you might pay an extra $5,000 on a car loan for $20 grand over 5 years if you neglect to keep your credit score accurate, up-to-date and clean? Take a quiz about your understanding of credit scores at http:creditscorquiz.org.  This is run by the Consumer Federation of America, a nonprofit association in paretnership with VantageScore Solutions, a credit-scoring company  that uses scores from all three major credit-scoring companies (Experian, Equifax and TransUnion) in its calculations.  Credit scores aren't about your ability to pay the loan, but about the risk of you not paying the loan.  In other words, you could have a lot of income, and your outstanding debt could be man...