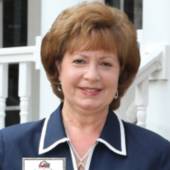 By Jane Bartlett, Realtor, "Because You Deserve The Best!"
(Down Home Realty And Property Management LLC)
Hello Everyone! I am happy to now be a part of the activerain family.  I want to take a moment to introduce myself.  My name is Jane Bartlett and I have been in real estate since 1997.  I was born in Wayne County allowing me to have lots of experience and knowledge about our area.  I have been around the home industry for most of my adult life.  My original experience was in the floor covering industry in Goldsboro, NC which evolved into a complete decorating business for approximately 18 years. I then managed two locations for a leading decorating company for approximately 5 years...one in Greenville, NC and the other in Kinston, NC.  During this time, I was the EO for the Kinston Home Builders Association which allowed me first hand knowledge of the building industry.  I began my real...