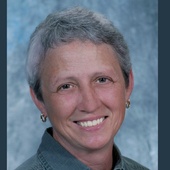 By Mona Gersky, GRI,IMSD-Taking the mystery out of real estate.
(MoonDancer Realty, Dillsboro,NC)
Does referring to ActiveRain members really work? Oh yeah, they sure can!   In February of this year, I googled real estate agents in the Stem, NC area. We were working with buyers getting ready to close on their new house in Franklin, NC. They were blissfully happy about the new house. The only thing that kept them from being (thank you Robin Williams) FULL TILT BOZO HAPPY was the unsold house they owned in Stem, NC. I offered to find them a good listing agent. After googling "real estate agents in Stem, NC" I found 5 agents. First, I looked at their online presence. I weeded out the agents with hard to navigate sites and was left with three agents. All three agents had an association with ActiveRain and I found that to be helpful. Then I called the three agents. I'm still waiting for...