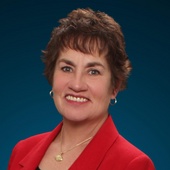 By Laura Giannotta, Your Realtor Down the Shore!
(Keller Williams Realty - Atlantic Shore )
Little Egg Harbor Homes for Sale - Sunrise Bay Adult Community -Housing Market Report January - June 2013There are currently 4 homes for sale in Sunrise Bay in Little Egg Harbor at the Jersey Shore.  Those adult community homes range in price from $219,900 for a 2 bedroom, 2 bath 1600 square foot ranch style home to $319,900 for a 3 bedroom, 3 bath  2400 square foot loft model.Five homes n the Sunrise Bay adult community sold so far this year (2013). Those homes ranged in price from $135,000 for a 1300 square foot ranch home with 2 bedrooms and 2 baths to $217,500 for a 2200 square foot loft home with three bedrooms and 2 baths. Prices Sunrise Bay homes dropped in 2012, but are now slowly increasing. Activity Date: NewListings   UnderContract   Expired   Sold   Days onMarket MedianSold ...