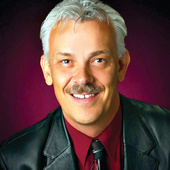 By John McCormack, CRS, Honesty, Integrity, Results, Experienced. HIRE Me!
(Albuquerque Homes Realty)
The Sandia Ski Area Near Albuquerque is NOw OpenAlbuquerque's Sandia Peak Ski & Snow Boarding Is Now Open 2011/2012 Season.A short 45 minute drive from the Albuquerque Metro area and you're at the pristine Sandia Peak Ski Area! If you don't want to drive then treat yourself to the the famous and scenic Albuquerque's Aerial Tram from the Albuquerque Foothills to Sandia Peak then simple step down to the the slopes!     You may call 505-242-9052 or 505.857.8977 to verify the condition of the slopes and powder.Sandia Peak Ski Area offers certified snow sports club, complete rental shop, skiers cafe, beginner classes and Ski shop.  The Sandia Peak Area offers a complete rental and repair shop too. The rental shop is located at the base of the ski area and offers skis, boots and poles, plus s...