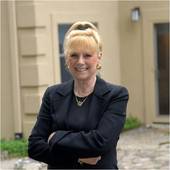 By Gay E. Rosen, As Real as Real Estate Gets!
(Julia B. Fee Sotheby's International Realty)
   My manager, Carolyn Fugere   (see here on the far left with Ali Greene, Patti Anderson and Daniel DeMasi)  has in-exhaustive energy.  She decided to have a haunted house within our office both last year and this year, and my fellow associates worked really hard to make the office look both scary  (but not too scary) but also fun. Mr. Paul Breunich donated the huge Hershey Candy bars for the young 'trick or treaters ' and I understand 215 chocolate bars were given out in just over an hour before the Annual Larchmont Ragamuffin Parade. This wonderful festive event was postponeed this year from October 22nd to Saturday the 29th due to inclement weather but it was well worth the wait! So many wonderful reasons to reside in Larchmont, and this event is one of them! Larchmont is GREAT!