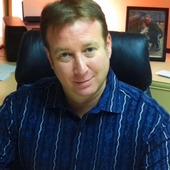 By Jimmy Katz, "REAL Solutions for Real Estate!"
(Wynd Realty & Katz Realty Group)
Katz Realty Group is not only the #1 ranked real estate company in Aventura, but we also specialize in helping out of state owners sell their Aventura Real Estate! Do you live inNew York, California, Montreal or another state or province and need to sell your Aventura property? Katz Realty Group has helped dozens of out of state owners list and sell their properties, often without even having to make the trip! Katz Realty Group sells most of their listings within 60 days, and never locks you in with a cancellation fee! So....you have nothing to lose, and everything to gain. It all starts by picking up the phone and calling James L Katz of Katz Realty Group at 305-992-6750 Katz Realty Group, Where everything we touch turns to Sold!