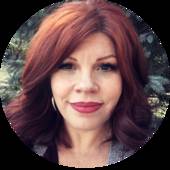 By Teresa Meyer, Home Staging Cincinnati-OH.
(Cincinnati Home Stager)
When staging a house the right way, a good professional home stager will use important strategies that highlight certain selling features or will help detract unpleasant ones.  I'm not talking about using 'trickery' so let's not go there...you'll see what I mean in a minute.    It's important to understand that staging is not just throwing some furniture and decorations from the local Home Goods into rooms and calling it a day.   There is much behind the scenes planning that goes into the staging process and good stagers are considering everything the property has to offer and using strategic methods to guide buyers eyes where they need to go.  I shared a success story last week "Rejected To SOLD! How Staging Helped This Frustrated Seller Sell In 17 Days After 20 Long Months On The Mark...