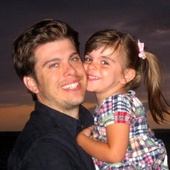 By Keith Landis, Pennsylvania - "Your Pennsylvania Mortgage Source"
(Keystone Home Finance - NMLS#834342 - Conventional - FHA - VA -USDA - Jumbo Programs - Direct Phone 412-726-1654)
Looking to buy a home in Warren County, Pennsylvania? You might want to make a quick check to see if you and the property are eligible for a Pennsylvania USDA Mortgage, also known as a Pennsylvania USDA Rural Development Loan. Here's Why... USDA home loans offer a few benefits that other mortgage programs cannot match, including no down payment and financed closing cost. If the home appraisal allows, the closing costs can also be wrapped into the mortgage resulting in no money needed at the closing table. USDA is the only mortgage program that allows for all closing costs to be financed into the loan amount on a home purchase. Interest rates for USDA mortgages are comparable and often lower than the low fixed rates of Conventional, FHA and VA financing. The USDA Mortgage program does ha...