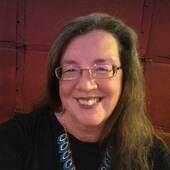 By Laura Filip, What can we do for you today?
(Laura Filip Broker , Opening doors for All Seasons of Life )
SETTING THE PRICE CORRECTLY DOES IT REALLY MATTER   One of the most important elements in getting your  Texoma home sold in a timely fashion is pricing it correctly.   When you fail to do that, the wrong buyers are coming through your home. But when you set the correct price, you'll be attracting buyers who are looking for exactly the type of  Texoma home you're offering.   You may have seen online sites that place values on homes throughout your neighborhood. While some of these are very technologically sophisticated, they don't take into account the things that make your  Texoma home special ­– and more valuable: the beautiful landscaping, the new kitchen you've just installed, the bathroom you've updated, the incredible view, the loving care you've given it.   An experienced  RE/MAX ...