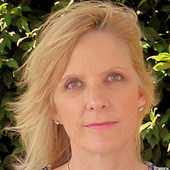 By Cindy Bryant, "Houston Home Staging Pros"
(Redesign Etc. Home Staging)
The League City Volunteer Fire Department wil be hosting an Open House to start off Fire Prevention Week, 2007.  Come spend some time learning about safety for you, your family, and your home. There will be hot dogs and refreshments, handouts to read, and emergency vehicles to admire and climb on. There will also be a moon walk and smoke house for the kids.Located at League City Fire Station #1 just off Main St. behind League Park.  Oct. 6 from 10a.m. to 2 p.m.As a side note- these guys are real heroes, my house was struck by lightening caught on fire, and the flames were seconds away from the gas water heater.  They made it to the house within minutes, put out the fire successfully and saved my house from total devastation.  Of course, I was out of town when this occurred, and couldn't...