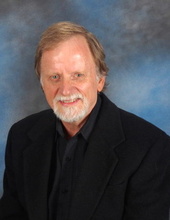 Real Estate Agent
Casey O'Neal
Arlington, VA

—

RE/MAX Allegiance

RE/MAX International Inc.
Our clients' needs come first with a goal of mutual respect, and long term relationships that are beneficial to all parties. Our philosophy is to listen, hear, and truly understand your needs.
Get to know Casey O'Neal
What is your biggest concern when purchasing or selling a home? There are always questions and issues that every buyer or seller deals with before they seriously enter the process.
As real estate consultants, we focus on the client's need as opposed to looking at just another transaction. The benefit to you as a potential buyer is less frustration and stress, more responsiveness from us, and a better level of communication.
For BUYERS, we offer advice and guidance on getting the best financing, paying the right price, expert negotiations, inspections and property condition, and getting to settlement with minimal hassles.
For SELLERS, we advise on accurately pricing a property, making repairs for preparing for the market that will yield a high return on investment, expert negotiations and ensuring a successful closing with minimal hassles.
Going online for information and resources is a great way to start, and there are many publications and web sites that offer information about buying a home, although the internet cannot consult, counsel, advise and have knowledge of local laws and market conditions. More importantly the internet cannot understand your goals and needs and care about you as a client.
After handling over 1187 residential transactions through 2012, Casey and his team can offer expert advice with proven experience in the Northern Virginia marketplace. Casey is a licensed real estate Broker and is constantly involved with continuing education and has earned the Accredited Buyer Representative designation (ABR), Certified Distress Property Expert (CDPE), Certified Residential Specialist (CRS), and Internet Professional (e-Pro).
After 28years in the real estate business we have learned that educating a client is the best way to overcome fears and apprehension. That is why we have published comprehensive handbooks for both buyers and sellers to explain the various steps and procedures along with our own service process. Below are three of our performance guarantees not offered by the typical real estate agent.
Afraid of Signing a Long Term Agreement with a Less Than Competent Agent?When you hire us to represent you as a home Buyer or a home Seller through our EASY EXIT Guarantee, you can cancel your agreement with us at any time. No hassles. It's easy. Casey and his team have strong opinions about real estate service. He believes that if you are unhappy with the service you receive, you should have the power to fire your agent. It takes a strong belief in the quality of one's service to make this kind of stand, but Casey never settles for less than the highest professional standards from himself and his Team. We are confident you will be happy with our service and results. That's the simple truth. We always stand behind our service.
Buy your home through our team - and receive our Buyer Satisfaction Guarantee (www.BuyBackorFree.com) Buy Back or Sell For Free Home Guarantee If you've moved in to your new home and you find you're NOT HAPPY with your Purchase – for any reason – I'LL SHOULDER A HIGHER MEASURE OF ACCOUNTABILITY than the typical real estate agent As such, we'll actually step up and…BUY BACK THE HOME FROM YOU or SELL IT FOR FREE! Visit our website at www.caseyoneal.com
Your Home SOLD Guaranteed at a Price Acceptable to You or We'll Buy It! How to Avoid Getting Stuck with Two Homes. Every month, thousands of homeowners are faced with the stressful dilemma of whether to buy first or sell first. You see, if you buy before selling, you could run the risk of owning two homes. Or, just as bad, if you sell first, you could end up homeless. It's what insiders in the industry call the Real Estate Catch 22, and it's an extremely anxious position to find yourself in. This financial and emotional tightrope is one you usually have to walk alone because most agents have no way of helping you with this predicament. Fortunately, we have developed a Guaranteed Sale Program which solves this dilemma. This program guarantees the sale of your present home before you take possession of your new one. If your home doesn't sell, we will buy it from you for the previously agreed fair market price ensuring that you never get caught in the Real Estate Catch 22. For Details on this Guarantee and others, visit our website at www.caseyoneal.com
Casey O'Neal's Blog Posts
Certifications
One of the most commonly asked questions regarding real estate agents is, "Where do you work?" Because the majority of our real estate transactions occur as a result of repeat and referral business, we work literally the entire Northern Virginia area (primarily Arlington and Fairfax Counties, Alexandria and Falls Church Cities, Loudoun and Prince William Counties) and Washington DC (District of Columbia). We will go wherever the client has a particular need rather than just working one specific area. We have taken numerous courses and training on buyer representation and act as buyer agents when working with all potential homebuyers.
From first time buyers, investors, move up buyers, and empty nesters scaling down, we have worked with just about every situation.
Because of Casey's experience, he is very comfortable with and able to competently determine values in virtually all neighborhoods, but if a situation does require recommendation of another agent, we can always refer our client to a specialist in our network of professional contacts to serve the client's best interests.
This ability to correctly determine values is demonstrated in the market analyses we perform when working with clients, be they buyers or sellers. This ability is the key element of providing good data upon which the client can make more knowledgeable decisions. An agent who cannot reliably demonstrate value to his client is of little value.
Our continued success in developing a "repeat and referral" type of business is ample testimony that we have provided a very high level of service to our clients.
We would be glad to help you and your referrals with straight forward, world class service and guidance when buying or selling. Our relocation network can help connect you to agents anywhere in the USA as well as in 63 countries!
VIP Buyer Programs *Priority notification for our buyers to receive Hot New Listings (and those with newly adjusted prices)
Real time automatic email notification - * New construction * 3 Ways to Buy a Home for Less Money * How to Avoid 9 Common Buyer Traps BEFORE Buying a Home * $10,000 Guaranteed savings when you purchase*
Home Sellers * Free Over-the-Net Home Evaluation * 27 Tips to Drive up the Sale Price * How to Set the "Right" Asking Price * 11 Costly Home Inspection Pitfalls * Guaranteed Sale Program
Introducing a fresh new look for your Profile.
Click the 'Edit Profile' button below to enter 'Edit Mode' and continue the tour.