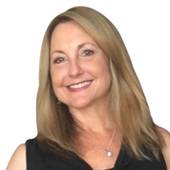 By Suzanne Martin & Chris Knappett, Thorough, High Tech, Friendly Home inspections!
(Suzanne Martin, Broker & Bus Mgr Coastal Property Inspections)
Paso Robles ForeclosuresPaso Robles Foreclosures If you are looking to buy Paso Robles Foreclosures, there are a few things you should consider when searching and buying.  When a home owner no longer pays their mortgage on their home, the bank will go into their foreclosure proceedings.  This usually takes several months and the home owner may be given an incentive to move out called "Cash For Keys".  For Paso Robles Foreclosures,  once the home is vacated, it will come up on the market as a "REO" (Real Estate Owned) or bank owned property.  The banks will usually list Paso Robles Foreclosures below market value because the home is being sold "as is" and they want a quick sale. Right now, there are only 19 Paso Robles Foreclosures that do not already have offers on them.  We get new for...