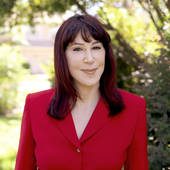 By Wendy Rulnick, "It's Wendy... It's Sold!"
(Rulnick Realty, Inc.)
    Remember when you could easily sell a single family home with a tenant in place?  There were investors who would buy these types of properties in the Fort Walton Beach Florida metro market all the time.   Not any more.  Today, most single family and townhome buyers want a home they can move into immediately.  Many of those buyers are military and PCSing to Eglin Air Force Base or Hurlburt Field. A few days ago I spoke with a potential Crestview Florida short sale seller. He had a townhome that was leased through next Fall.  I asked if the tenant would agree to move out with sixty days notice when we get a short sale contract.  The seller said the property management company, who also wanted the listing, said "no", and told him most of the buyers in the complex had been investors who...