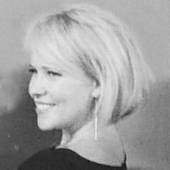 By Courtney Brown, Realtor (S) Vice President, Live a Maui Life!
(Island Sotheby's International Realty)
The Kapalua Bay Villas are nestled along the dramatic Kapalua Coastline in the heart of the Kapalua Resort.  Comprised of 141 one and two bedroom villas in 27 oceanfront and ocean view buildings, the Bay Villas are amongst the Resort's most popular vacation destinations.  The Bay Villas are the only one bedroom oceanfront offerings in the Resort, and tend to be the most affordable oceanfront two bedroom properties as well. At the time of this post, the following is a market update: Active Listings: 14 One-Bedroom Bay Villas ranging from $738,000 to $1,495,000 9 Two-Bedroom Bay Villas ranging from $1,495,000 to $2,195,000 Sold: Bay Villa 26B2-4 at $2,150,000 (renovated, oceanfront) Bay Villa 31B1,2 at $1,188,000 (renovated, ocean view) My listing partner and I are pleased to represent so...