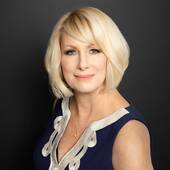 By LeAnn Sink - Realtor Knoxville, TN, #ThinkSink when you need an agent.
(United Real Estate Solutions)
Welcome to Georgetown! Georgetown loves visitors but we love Toyota & TMMK employees even more. Welcome!Now let's find you a place to live.....  Looking for a new home near Toyota? Relocating and need someone to guide the way for you? With over 7,000 TMMK employees, that's a lot of homes needed for everyone!  With over 77 subdivisions in Georgetown, I know I can find you something in your price range. Guaranteed.Being a local Georgetown real estate agent with RE/MAX Creative, I know the area and I would be happy to help find you a new place. Whether you need to sell your current home first, move right in to a new place or somewhere in between, I've got you covered. Inventory is no doubt tight around the country and Georgetown is no exception. No worries though. Homes sell in every seaso...