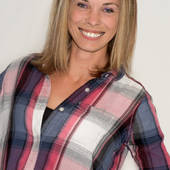 By Barbara Hobbs, Lic. FL, AL & MA.
(RE/MAX Professional Associates)
By: Jamie Wiebe The tip about coffee mugs? We've all been there. Did you ever notice that your self-improvement pacts with yourself are action oriented? Walk 10,000 steps a day. Fix that leaky faucet. Register for VolunteerMatch. But "get organized"? It's a goal so broad that just trying to figure out what action to take makes you wonder what you were thinking in the first place. It's like you need an organizing plan for your organizing. Ta da! Here it is. Follow these steps, spending less than an hour day (sometimes just a few moments), to a better organized home: 1. Do That Project:"What about your space is making you feel uncomfortable or overwhelmed?" asks Amy Trager, a professional organizer in Chicago. Is it the paperwork disaster in your office? The pile of clothes teetering on y...