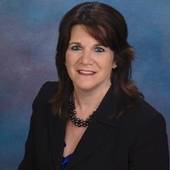 By Michele Miller ~ REALTOR®, LMC, HSE, CHS, SRES, CMRS, 'Helping You Make the Best Move"
(ERA Key Realty~Worcester County Realty Group)
The first social media site of its time powered by the Telegram and Gazette, connects college students from the Worcester area! Worcester is known for its' many colleges:Worcester Polytechnic InstituteAssumption CollegeCollege of the Holy CrossBecker CollegeQuinsigamond Community CollegeClark UniversityWorcester University (formerly Worcester State College)Massachusetts College of PharmacyUniversity of Massachusetts Medical SchoolThis site will not only help students connect with other students in the area, but offer a calendar of events, places to visit, things to do in Worcester, community and student organizations. To check it out, go to www.worcesteru.com. For more information, you can visit www.worcestermass.org. Stay tuned for more "What's in Worcester?" places or visit my website...